The year we are living through will be remembered as a sublime manifestation of what a crisis really is and what it feels like to live through one. At some point in the spring, the idea of returning to a serene state of normality seemed so appealing, until the understanding was restored that, from the environmental perspective, nothing had been normal for decades. What can we do to change course? How can we influence the treatment of the environmental crisis right now?
Our world has become set up in such a way that a sneeze somewhere over there can somehow multiply and throw entire nations off track. The pandemic came as no surprise to the experts, yet still managed to take whole societies off guard. Disasters tend to be soon forgotten, and not even the best expert knowledge can be adapted into adequate measures automatically. Actively working to exert an influence is a key role in the response to the environmental crisis.
For the upcoming five-year period, the Tiina and Antti Herlin Foundation has chosen emission cuts as the focus of its strategy. I have explained the scientific foundation of this definition in more detail in my previous blog post. How can we achieve this goal in our approach to influencing?
Individuals are an essential catalyst of change
The issue is actually rooted in our refusal to truly believe in climate change, a claim made by author Jonathan Safran Foer. In his work We Are the Weather (2019), Foer explains the difference between awareness and feeling with a number of memorable examples and comparisons. It is right there, at the intersection between understanding and believing, that the battle for the fate of the planet is being fought:

"When the planetary crisis matters to us at all, it has the quality of a war being fought over there. We are aware of the existential stakes and the urgency, but even when we know that a war for our survival is raging, we don't feel immersed in it. That distance between awareness and feeling can make it very difficult for even thoughtful and politically engaged people—people who want to act—to act."

Foer asks the cutting questions of how big a difference our children will make, between the climate denialists and those of us who say they believe in climate change but mostly behave as if it didn't exist. This is a very good question.
There are times when climate change feels a lot like a persistent horsefly determined to ruin your picnic by not leaving you alone—all you want to do is chase it off somewhere else, over there, to ruin someone else's picnic. Foer's question is such a good one that we feel the need to rationalize it, push it away to a safe distance, banishing the responsibility and the consequences of climate warming to somewhere far away, over there.
When the changes that take place in the environment are sufficiently slow, we grow gradually accustomed to them: of course the buildings will always creep a little higher, of course it is rare to see a butterfly, of course the snowline keeps shifting a little further north, and maybe it is only natural that forest fires rage every now and then in different places.
Foer is right when he says that change in the mindset of an individual occurs somewhere between awareness and feeling, and his influencing contributions as a writer are an excellent example: a good story will always turn heads. But how to share climate change stories that will start to move legs, too? It is hard to write an intriguing story about environmental change when it is so gradual, so complex and so insidious. Villains and heroes might be ubiquitous, but the nature of the "happy ending" we are trying to achieve is far from clear.
What is clear is that the issue of climate change will not be resolved until individual attitudes change.
Equally obvious is the fact that it is going to take a lot more than individuals undergoing a change of attitude. There are significant historical, political and institutional brakes standing in the way of solutions to the environmental crisis, and as individuals we will not be able to overcome these—we will need to work together.
Together, individuals become a sufficient catalyst of change
The most significant force lies in communities that promote environmental action, and all agencies seeking to solve the environmental crisis should therefore connect to these communities. Agencies, for their part, need to recognize their specific role, according to their specializations and strengths, and their own niche of influence, within which they can most efficiently build sustainable living environments.
During the preparation of the Tiina and Antti Herlin Foundation 2020–2025 Strategy, we discussed how the foundation could achieve the fastest overall positive impact on the climate. In seeking systemic change on this scale, agencies from diverse sectors of society must be invited to take part, from foundations to interest organizations and associations, from decision-making politicians to investors, and from researchers to corporate leaders and the general public.
Even though agencies can have different kinds of emphasis in their work, climate change mitigation is a common purpose that cannot be achieved without a collaborative effort on a broad scale. The goal of the foundation is to help society and the important agencies involved in climate action to find their own, effective ways to cut emissions fast.
What we are currently lacking is not the ability to make decisions, but rather the ability to pave a common path. Nowadays, influencing efforts concentrate on pushing through major decisions with the help of public debate, using a loud voice and refusing to back down. The climate crisis will not be resolved in cabinets and corner offices alone. Pressure from civic movements influences governments to adopt ecologically favourable measures.
The importance of influencing individuals must not be underestimated, nor reduced to merely ​voting and consumption. Although the greatest responsibility lies with politicians, corporate leaders and influencers, they will need the support of citizens whose attitude to climate warming has become activated.
The environmental crisis reconstructs, not only the external circumstances of our lives, but also the underlying ​sets of values. There is simply no reason for any of us to think that someone else​ over there is going to take care of this crisis for us.
And the way our world is set up, changes made here can be scaled to other countries, putting entire nations back on the sustainable track.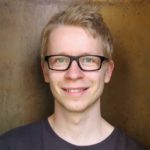 Taneli Rajala is a change consultant in the Ellun Kanat change agency. His background is in natural sciences and in green technology research.