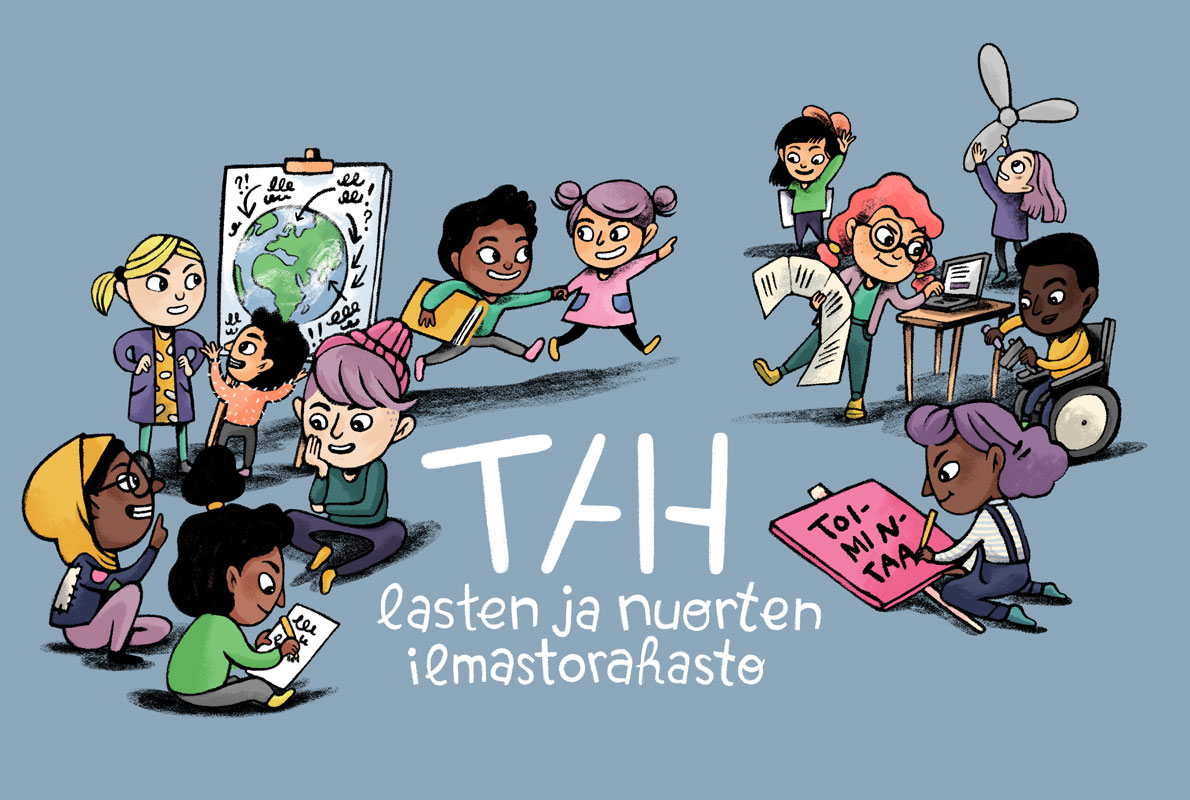 The Climate Fund for Children and Youth has, as the name suggests, its focus on children and youth. The Fund promotes climate education addressed especially to children and youth, and it also supports initiatives taken by children and youth in climate matters. An additional important function of the Fund is to share research data relevant to climate change with children and youth.
The initiative for the fund came from an external source. In September 2019 Jouni Keronen and Mari Pantsar, authors of At the Crossroads (Docendo), a book on leadership during the climate crisis, proposed the idea for the fund to Tiina and Antti Herlin Foundation, and they donated their author's fees from their book as the Fund's initial capital.
"Young climate activists have sounded a wake-up call for many people around the world, helping them to understand the urgency of curbing climate change. Inspired by young people's efforts, we decided to donate the author's fees from our book to climate action taken by children and young people, even though we think it is about time adults stepped up and took charge."

– Jouni Keronen and Mari Pantsar
Esikatsele uudessa välilehdessä
Thank you for your initiative, Jouni Keronen and Mari Pantsar!
The main criteria for allocating funding from the Climate Fund for Children and Youth will be accessability of the actions to be funded, quality of the proposed implementation and scale of the expected impact. Otherwise, the Fund is managed under the same principles as the other activities of the Foundation.
If you would like to support the Climate Fund for Children and Youth, apply for funding or receive additional information relating to the Fund, kindly contact Riikka Ihamuotila at .
The Climate Fund for Children and Youth / Tiina and Antti Herlin Foundation: Account number: FI57 5541 2820 0296 36 / BIC/SWIFT: OKOYHFIHH / Fundraising permit in Finland: RA/2021/153 / Foundation ID: 2597856-6